The new budget for Fiscal Year (FY) 2022 for immigration enforcement does not look good. While overall numbers are down, the allocation of monies is oriented to welcoming illegal aliens rather than deporting invaders. This is part of the Biden Regime plan, to illegally legalize illegal aliens. Of course, there is no new amnesty, yet, but on all fronts the Biden Regime Administrative Amnesty is in motion, but not without some active resistance by a courageous Trump appointed District Judge in Texas.
First, the budget. The component of U.S. Immigration and Customs Enforcement (ICE) that is inaccurately described as the part of ICE that deals with illegal aliens, Enforcement and Removal Operations (ERO), is having a significant budget cut, especially in the arena of the detention of illegal aliens arrested at the border and in the interior of the United States. For the record, both major components of ICE deal with illegal aliens, but what I call ICE SVU, the Homeland Security Investigations (HSI) component, just refuses to executed the duties assigned to it by law.
House Democrats are moving to gut Immigration and Customs Enforcement — the federal agency responsible for arresting and deporting illegal immigrants — amid a raging southern border crisis that has grown exponentially since President Biden took office.

The House Appropriations Committee last week approved a plan to substantively make over the portion of ICE that deals with illegal immigration, known as Enforcement and Removal Operations (ERO), along with changes to how federal law enforcement officers would handle migrants.

But progressive Democrats, some of whom called in 2018 for the outright abolishment of ICE, did not stop there.

"With the new budget, what they're doing right now is they're tearing ICE apart. The end game is tearing it up piece by piece," said Tom Homan, a three-decade federal immigration officer who oversaw ICE during the Trump administration.

'The End Game Is Tearing It Up Piece By Piece': Dems' Overhaul Of ICE Has Begun, by Marie Banks, New York Post, July 21, 2021
Basically, the House budget eliminated detention money for illegal aliens, but instead of just releasing those illegal aliens, they will be given hotel rooms at government expense.
House Democrats further gutted ICE's budget for detaining people, cutting out $331.6 million below the 2021 enacted level.
"After the election, there were seven of us senior [officials] that said, 'OK, we need a plan,' because we knew this was going to be the beginning of gutting ERO," said a second former senior ICE official who asked to remain anonymous.

"But we honestly didn't think it was going to get this bad."

Under the House measure, the ERO would focus on quickly transferring adults and families who are encountered while illegally crossing the border to non-governmental facilities.
Here, "non-government facilities" means unsecured hotel rooms. Very similar to the Club Feds that the Obama Regime had for illegal aliens, but this time without a fence or locked doors. The illegal aliens will have no impediment to flee this psuedo-custody, except for the very comfortable rooms and free meals, but it will enrich Biden Regime insiders and their fake non-profit corporations.
The budget will also track down and bring back to the United States illegal aliens who were deported under the Trump Administration, something quite illegal.

The budget would also increase internal oversight of U.S. Customs and Border Protection, set up a $30 million fund to assist migrant families separated during the Trump administration and more than double the resources available for a major increase in refugee admissions.

Biden Budget Reflects Shift In U.S. Immigration Policy And Border Enforcement, By Nick Miroff and Maria Sacchetti, WaPo, May 28, 2021
Not surprisingly, the money removed from ERO is being sent to ICE SVU, to do whatever Hollywood or the National Football League demand.
The ERO last year received $4.1 billion, but is slated to get $3.79 billion under the House's current budget. The other component of ICE, Homeland Security Investigations, is getting hundreds of millions of dollars more than last year, making up for the decrease in ERO money, he said.
And it is not just DHS that is a problem, the Department of Justice's (DOJ) own cadre of pseudo-judges at the Executive Office for Immigration Review (EOIR), kritarchs if you may, like Ashley Tabaddor, are administering their own amnesty for illegal aliens.
The number of case terminations has surged even though immigration judges are deciding fewer cases.

Sources within the Justice Department, which oversees the judges at the Executive Office for Immigration Review, said judges are granting continuances in a large swath of other cases, paving the way for termination.

"They're dismissing these cases out of hand, and then ICE is releasing these people from custody," said one department source who spoke to The Washington Times on the condition of anonymity.

Terminating or dismissing a case clears it from the active docket, giving migrants de facto permission to remain in the country even though they do not hold legal status…

So far this fiscal year, judges have completed only about 63,000 cases and ordered removals in slightly more than 25,000, or about 40%. Subtract the first three months of the fiscal year, which fell under the Trump administration, and the rate drops to about 35%.

Despite completing only about a third as many cases as last year, the number of terminations and dismissals is up from about 17,000 last year to more than 23,000 this year. They account for 37% of all decisions, up from 9% last year and 6% in 2019.

Grants of relief, issued when the judge agrees with the immigrant's request, have ticked up from about 10% last year to 17% so far this year.

'Silent Amnesty': Biden Administration Quietly Dismissing Thousands Of Deportation Cases, By Stephen Dinan, The Washington Times, August 23, 2021
Fortunately though, courageous Federal judges are pushing back against the Biden Regime Administrative Amnesty. Judge Drew Tipton has led the way to counter the Biden Regime open borders plan. Judge Tipton has ordered ICE SVU and ICE ERO to resume making arrests and deportations after the Biden Regime ordered ICE ERO officers to sit at their desks. Judge Tipton has also ordered ICE Office of the Principal Legal Advisor (ICE OPLA) to get back to work making cases before the EOIR; cases the Biden Regime had ordered curtailed and dropped. Judge Tipton also overturned the 100 day suspension of deportations ordered by Sleepy Joe. He is joined by Judge Matthew Kacsmaryk who ordered a return to the Remain-In-Mexico policy for fraudulent asylum claims at the southern border.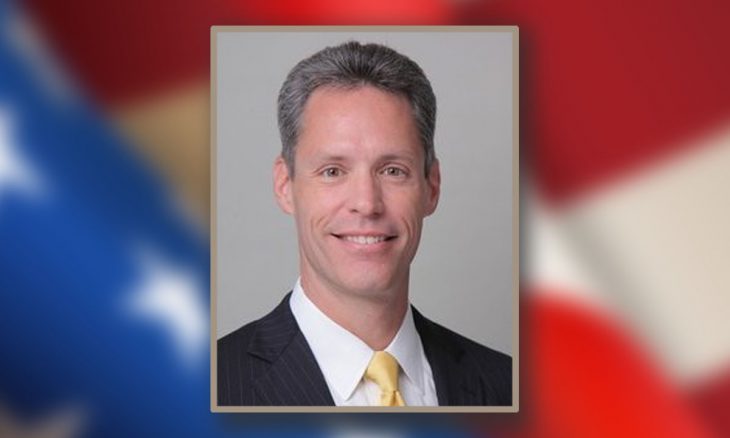 So, not all news is bad. Perhaps Federal judges will save the Republic from invasion and the Biden Regime Administrative Amnesty.